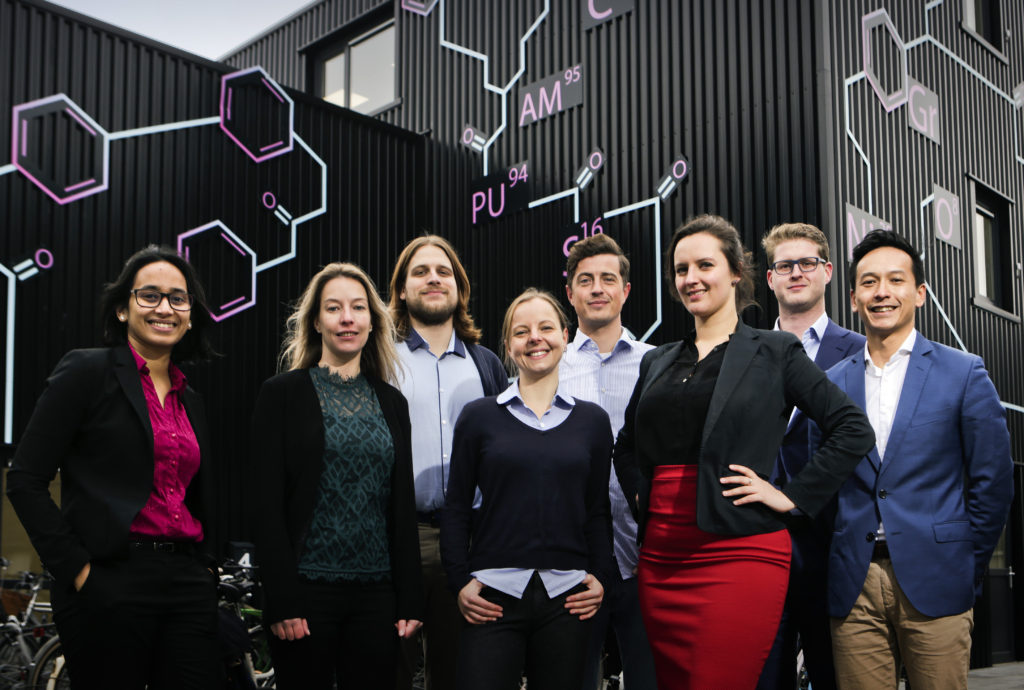 Innolab Agrifood welcomes with pride a new company: start up EV Biotech. This start up creates micro-organism that effectively produce high value chemical compounds in a biological fashion. These organisms will be used for industrial scale production of these chemicals. In January 2019 they move into the new Innolab Agrifood on Zernike Campus Groningen. The start up will also become a member of the LIFE Cooperative. A starting company such as EV Biotech can benefit from this collective of existing SME's in this field, and use this accompleshed network to spread their wings in the field of liefe science business. 
The start of EV Biotech has been possible because of granted investments from Carduso Capital, Triade Investment and RUG Houdstermaatschappij to develop their microbial cell factories. The method they use to create their cell factories is revolutionary to the field. EV Biotech has created a digital laboratory to test all cell possibilities in advance, limiting time, waste, expenses and carbon footprint. A green and biological way to produce molecules used in Fragrance, Flavor, Pharma, Plastic, Agricultural and Fuel industries. EV Biotech was founded by three former PhD students from the University of Groningen.
HIGH VALUE CHEMICALS
EV Biotech creates a new production platform for high value chemicals using computational modelling and micro-organisms. The production of the molecules will be biological, green and effective. Products made through this platform are of high purity, which is often hard to reach with chemical synthetic production. EV Biotech has been operational since July 2018. The technology used by EV Biotech creates a more sustainable production platform. EV Biotech has created a digital laboratory that can predict the most effective organism to produce specialty chemicals.
FOUR PROOF OF CONCEPT MICRO-ORGANISM FACTORIES
"The investment in EV Biotech will allow the company to prove the effectiveness of their novel production pipeline by creating 4 proof of concept micro-organism factories which will be implemented into the market. EV Biotech serves the need of great chemical production firms. The investment together, with RUG-Holding and Triade Investment will help EV Biotech to break the petrochemical based chemical market to become bio-based." Says Koos Koops, one of the Carduso fund managers. Founder and CEO Linda Dijkshoorn adds: "To reach a sustainable future we need to move away from chemical synthesis and use natures inventions to our advantage. Having 3 strong partners as investors will help us achieve this goal faster and more effectively and to reach this goal we have doubled our team with three new expert PhD's. We are very thankful for the amazing network present in Groningen and partners like VentureLab North and Fit professionals of Finance have helped us enormously in our journey". EV Biotech will work on their proof of concepts in the coming two years to enter the market with their proof of concepts and to start CRO activities.
Patrick Brouns as representative of the province of Groningen, also a partner of Carduso Capital through its Investeringsfonds Groningen (IFG) says: "Because of the possibilities Carduso Capital has to offer new initiatives, potential 'hidden gems', will come to the surface and further energise the regional economic activity; one of our main goals with IFG."