 Reprogramming precision fermentation

to build a thriving future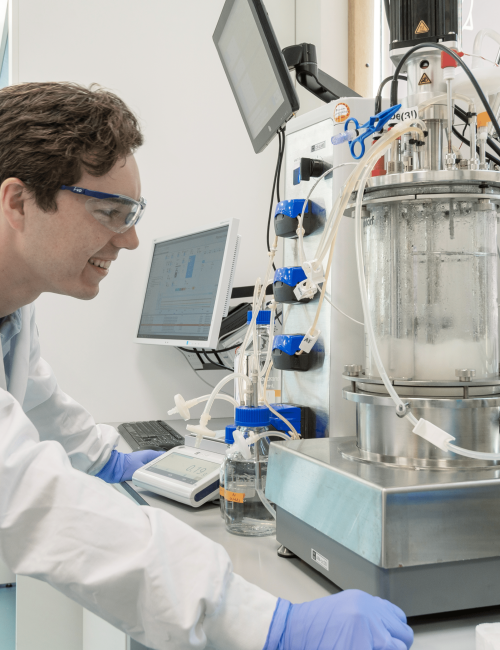 Microorganisms have the potential to effectively, naturally and sustainably create chemical compounds, thereby replacing destructive agricultural and petrochemical production processes. 
Making cellular production profitable requires utilising the full potential of microorganisms.
This demands efficient and lean R&D processes that create insights and understanding during strain and process development.
We design and optimise your precision fermentation strains and processes, tailored to your success.
Whether you are just starting within the field of fermentation and do not yet know where to begin, or if you have been working in the field for eons and know exactly which route to take towards success, we are here for you.
We can assist you at each stage of your strain development.
Trusted by experts and partners
"Bacterial engineering has bright prospects for sustainable chemical products. I will be following EV Biotech closely."
"After graduating from EIT-health Venturelab program, EV-biotech lead by Linda Dijkshoorn successfully develops into a competent entrepreneurial team ready for the high-tech and high-growth biotechnology field. I have high expectations about their coming success."
"EV Biotech develops alternative and complementary technologies for chemical production using bacterial engineering. I am very positive about the technology and it's potential."
We have an enthusiastic and interdisciplinary team that works hard to create a more sustainable future.
We value communication and teamwork, which is essential for the synergy of our approach.