At EV Biotech, we're on a mission to empower you for success in a sustainable future. Our enthusiastic and interdisciplinary team is dedicated to creating the solutions and resources you need to thrive. We are united by a shared mission, vision, and purpose, driving our commitment to making a positive impact on the world.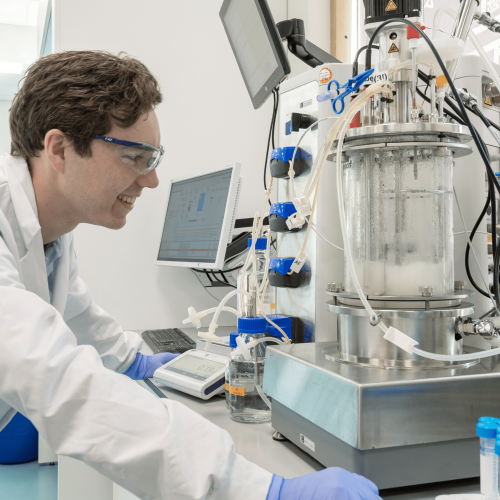 Reprogramming precision fermentation to build a thriving future
Fermentation is an age old technique that we have been able to precisely reprogram, unlocking the full potential of microorganisms. 
We view precision fermentation as one of the key components in achieving a thriving future. A future where we find balance in the use of our earth's resources while maintaining or even improving our current quality of life. A thriving future for everyone and everything living on earth.
We design and optimise your precision fermentation strains and processes,
tailored to your success
We believe that the utilisation of microorganisms and precision fermentation is one of the game changing steps towards creating sustainable production methods.
At EV Biotech we know that we cannot make this difference alone, which is why we want to work together on this mission. 
Your success allows us to come one step closer to achieving EV Biotech's purpose. Only by working together can we build a thriving future!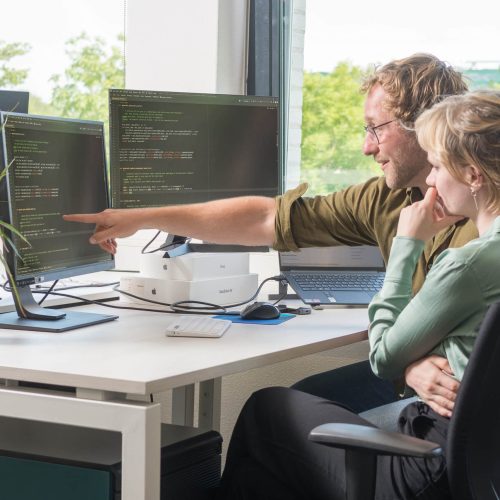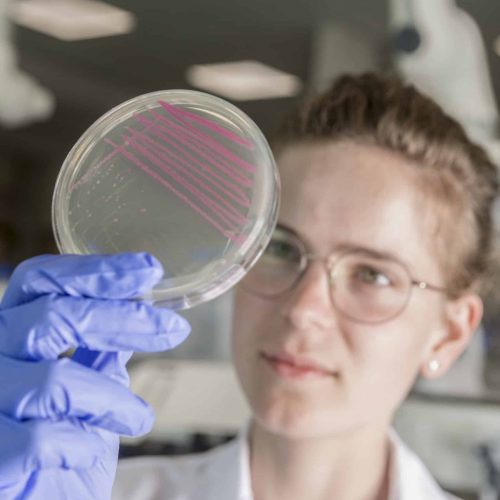 We envision a future where we are living in harmony with our world and can see her thrive
We want to create a world where we can maintain or even improve our current quality of life. To create this balance in our world, a change in our current manufacturing methods and our day-to-day habits is needed.
At EV Biotech we aim to contribute to re-establishing the world's harmony with our technology and our daily practices. 'Care for the environment' is a core value that resonates deeply with every member of our team. This is and will always be our number 1 core value.
We want to make our world greener, one fermentation process at a time.
We demonstrate transparency in our actions and decisions; among each other, with clients and with other stakeholders, while being respectful of their confidentiality.
We take ownership in our work by being committed, engaged, and motivated to achieve the best possible outcome.
Learning is at the core of everything we do, from our people who learn from their actions to the models that learn from our data. 
'Together Everyone Achieves More'
The power of EV Biotech lies in the synergy of all the disciplines we encompass. Everything is connected and everyone is essential to building a successful future together. 
Follow us for inspiring insights, valuable connections, and company updates!