"When working at EV Biotech as an intern, you are really part of a team and your tasks are important. You are not just an intern"
Currently, we have several student interns working at EV Biotech. With open intern vacancies snapped up as soon as they are posted, they will not be the last. What do these students do at EV Biotech and what makes EV Biotech interesting to these students?
We interviewed four interns and asked them questions relating to their time at EV Biotech. 
Projects
In our Operations team, we have three students working on the production of chemical compounds using microbial cell factories (MCFs). Each of our laboratory interns are working on one of the proof-of-concept strains that we are optimising in-house. Arnoud Spreen (4th year BSc student) is currently working on the spider silk project. "The most exciting part of trying to produce spider silk, is the thought of all the applications, it can be used for so many things". Olaf Muskee (4th year BSc student) working on the vanillin project: "It is really interesting to let an organism produce something that it naturally doesn't". Our terpene project is handled by Jildou Bosma (1st year MSc student). "We are trying to (and actually succeeded in) producing terpenes like limonene and pinene, using bacteria".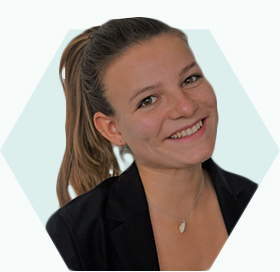 Not all of our interns work in the laboratory. In the Business Development team, we have Ronja Wabeke (2nd year MSc student) working on business cases for terpenes. "Trying to find the terpene with the most potential that EV can use to expand their business further" As one can see, each intern plays an integral role in the development and growth of EV Biotech.
So what makes EV Biotech special?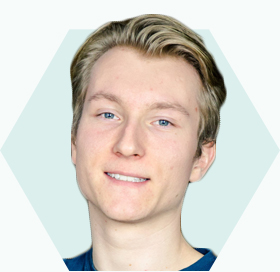 "Seeing everyone working on their own project, and at the same time everyone relates back to the one thing that EV Biotech combines: trying to make a more sustainable future" was stated by Olaf.  Jildou adds: "And the things we are working on, I really believe in it. I really think that in 20 years we will be the biggest company doing strain engineering in this way". You can't really say much more than that!
It is true that EV Biotech works to revolutionise the chemical industry, but it is not only the work that is done that makes the company special. "When looking for a company to do my internship at, I was surprised to find a company that combines all the fields that I like: genetics, systems biology and computer modelling, combined with the business field!" – Ronja on what piqued her interest to apply initially. . 
Being a part of the EV Team 
Organisational structure tends to be flat in start-ups and EV Biotech is no exception. As Jildou put it, "you know everyone and you know them quite well. You can sit with anyone during lunch. Interns can sit with the CEO and that's completely normal. I really like that. You're part of a team here. You're not just an intern." Working alongside colleagues in the laboratory helps with the breaking down of traditional barriers of hierarchy, which Around finds fantastic "If you need something, you can just ask anyone.". 
Open opportunities
As EV Biotech is a growing company that needs more hands on deck, there are opportunities for interns to grow from interns to employees. We also interviewed two previous interns: Ruben de Boer and Arno de Vries, who were both offered a job as strain development analysts at the end of their internship. Ruben de Boer is currently working on our vanillin project and thinks that making valuable compounds out of the model organisms the most interesting of his work at EV Biotech. Arno de Vries has recently been hired and is working on the PHA project, continuing his internship work, "I really like the process that we are working on something that will change the world in 10-15 years".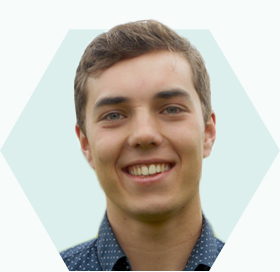 Of course, transitioning from intern to an employee has its upsides and its downsides. As both Ruben and Arno found out, there are more responsibilities, with more meetings to attend, contributing to all ongoing projects and more deadlines to adhere to. But in the end, the gezelligheid working closely with colleagues and the interesting nature of the work keeps them engaged. 
Fun side of Interns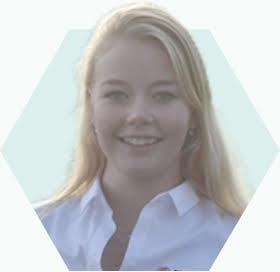 Being an intern at EV Biotech is not all about work. To poke our intern's creative side, we asked each of them to describe themself as a lab item. The creativity of the team was able to shine: "Centrifuge, since the project spins my head sometimes"; "If I really had to pick perhaps a shaker? Because I've always loved to dance, shaking all day"; "I like to work under pressure so the autoclave". Care to take a guess which intern said which quote?
And last but not least, our interns are still students so who better to ask for a good place to go for a borrel in Groningen.  While COVID19 impacted everyone's capacity to enjoy the city, we have compiled the best places to go to once the restrictions are lifted. As a staple part of a Dutch citizen's diet, the Frietwinkel, Frietzaak and De Belg are the top places to grab some frietjes. And as the best pairing for frietjes, our intern's top picks for a beer are from 't Fust, de Toeter, or de Pintelier. If you want to sample the best combination, definitely go to the Dog's Bollocks for good beers, burgers and frites.
Are you looking for an internship at EV Biotech? You can find our current vacancies on the About Us page.