EV Biotech joined the BeStart accelerator program this year and recently announced a major breakthrough in their sustainable and revolutionary way of producing vanilla. The startup genetically modifies microorganisms to produce vanilla and other chemicals on an industrial scale and, with their breakthrough, tackled one of the biggest obstacles in their production process.
Because of the growing demand, the majority of vanilla produced on a global scale uses crude oil as a component in the production process. This practice of course contributes to carbon emissions, but with EV Biotec's CO2 neutral bacteria, this could very well soon be a thing of the past.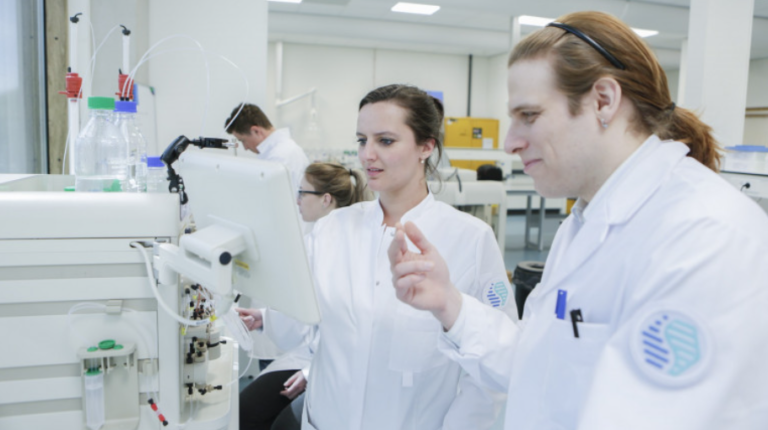 Revolutionary process
"We were able make a very important component work, which will allow us to shorten the process of vanilla production using microorganisms", EV Biotech CEO Linda Dijkshoorn explains. "And that took up a lot of R&D work."
"Our way of working is revolutionary, because we use genetic modification based on computer models", Linda continues. We use these models to calculate the necessary modifications that are needed for the bacteria to start producing vanilla, and we modify these bacteria accordingly. This allows us to exactly tailor the chemical production to the needs of our customers."
Breakthrough
Their recent breakthrough means one of the biggest technical challenges in the company's production process has been successfully tackled, but the startup isn't there just yet. "We haven't solved the full puzzle yet, but we've taken a major step and we now have even more confidence in our awesome, highly capable and inventive team. This is proof of the powerful potential of our system."
EV Biotech is also part of the BeStart 2019-2020 acceleration program for cleantech startups in the Northern Netherlands. With the help of one of the program's startup coaches, the ambitious company received a VIA grant from SNN (Northern Netherlands Alliance) to allow the continuation of their research.
EV Biotech, with their revolutionary microbiological method, is not in it for the money though. "We are not doing this for the big bucks, we are doing this for the big change. Just like former Google boss Eric Schmidt, I have a rock solid belief in the infinite potential of the combination of microbiology and computer processing power", Dijkshoorn says. This is our Golden Age and after cleaning up the vanilla production process, the world is still at our feet. Just think about all the possibilities for scents and flavors, pharmaceutical applications and the waste removal industry. We're far from done."
BeStart is looking for new cleantech startups
The BeStart accelerator is looking 'for new cleantech startups to join the 2020-2021 program. Are you starting a company that contributes to a cleaner environment, stopping climate change or reducing energy consumption? Sign up for BeStart here: ​https://www.bestart.nl/startup-aanmelden/