Securing clients is an essential part of any business, especially in start-ups aiming to transition from being dependent on funds to becoming a sustainable business. At EV Biotech, our multi-year phased process for strain development may seem like a daunting prospect where if the project begins, one is tied to the full process until its completion. However, this could not be farther from the truth. To showcase our client journey, we have broken it down for you in six steps below.
      

Introducing EV Biotech
When one thinks of a start-up, one may imagine a group of driven individuals working on the next innovative solution and chasing after clouds. This is partly true at EV Biotech, as we are practical and understand our bottom line of delivering actionable results to our clients and stakeholders. Since our inception, we have diligently worked to develop and optimise our algorithms, translating our in silico development into viable microbial strain factories. As such, we have now developed four proof-of-concept strains, two of which are ready for pilot scale and for further optimisation to meet client demands.
      

Scoping discussion
Whether you have come to know of EV Biotech through business development initiatives, our social media marketing or from word-of-mouth, we welcome discussions to outline what EV Biotech can offer you for your research and innovation needs. Our initial introduction will paint you the landscape in which EV Biotech works and how our synergistic approach to strain engineering is the catalyst towards a greener future.
Continuing the introductory meeting, signing an NDA to allow room for further discussion, we will walk you through the process of how we would look to proceed with your project and compound of interest. Defining expected timelines and milestones from our preliminary scoping study, we outline what our approach will deliver for you.
      

Feasibility Study
For us at EV Biotech, we see the feasibility study as the most important step, where we can showcase our innovative solution. When undertaking a Feasibility Study, our team prepares a detailed report on whether the desired strain development is technically as well as financially feasible to proceed. What does this mean? We provide a techno-economic analysis, forecasting the financial viability of the strain in relation to current market prices of the compound, and whether our services will be able to ensure profitability of developing the strain . As our parameters are tailored to meet your request and capacity, we aim to provide you a thorough risk assessment on whether the project is worthwhile proceeding with the next phase of EV Biotech development.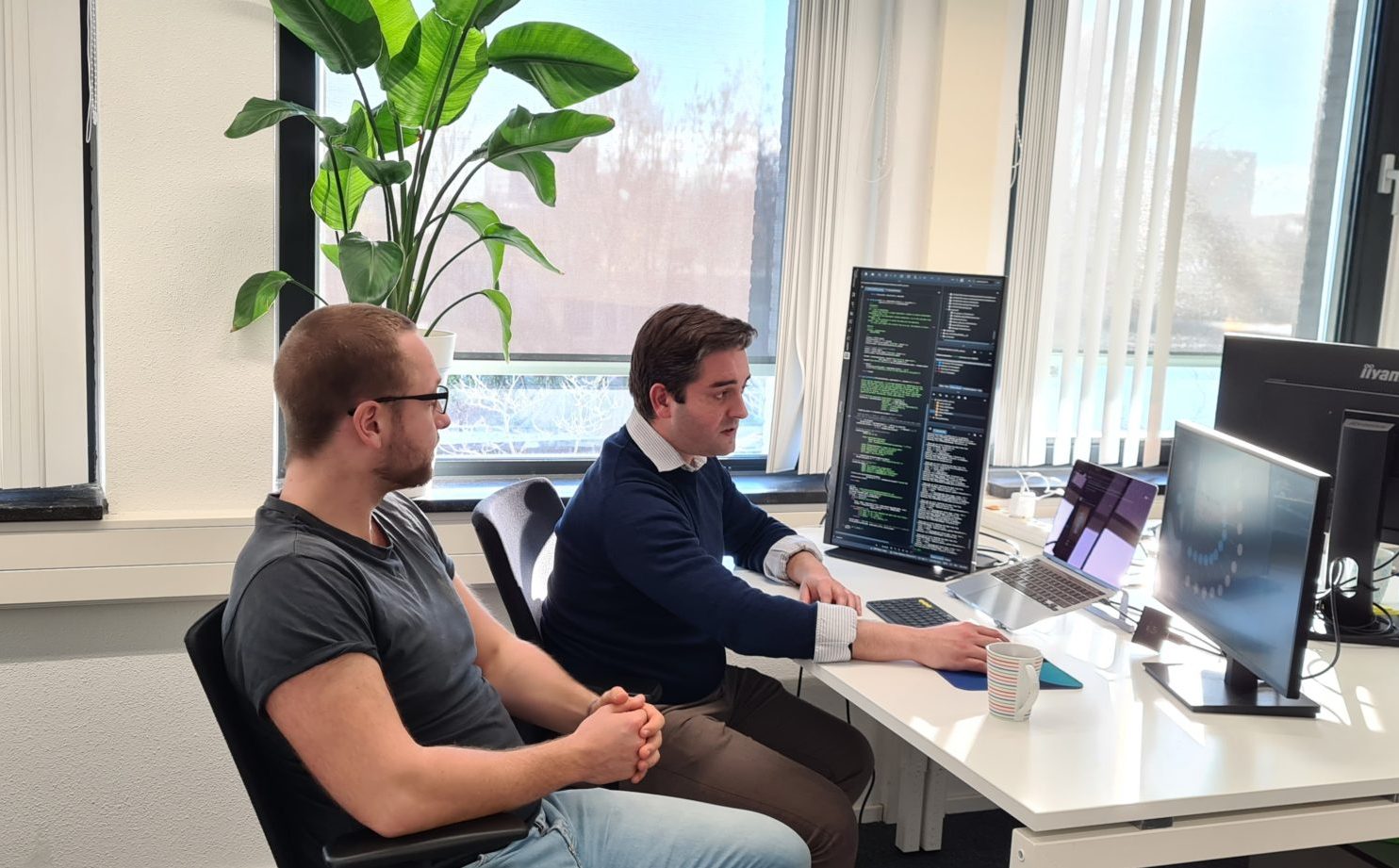 Following the delivery of the Feasibility Report, we will sit down for a Go/No-Go meeting to discuss the next steps of the project. At the meeting, we define together whether to continue with the project. We also look to define the IP rights pertaining to the project to ensure clarity on where the IP rights lie during the project.
      

Strain Development
In short, the bread-and-butter of our services. We offer our integrated solution of innovative in silico modelling and in-house strain engineering as part of our upscaling determinant.
We utilise our standardised organism design protocol, which involves iterative modelling, genetic design, engineering and experimental stages. We will create an organism design strategy, predicted by our computational algorithms, taking the following optimisation steps into account: genetic engineering, enzyme engineering, media design, strain performance analysis, by-product management, and fermentation. Each of these steps are tested in our lab and the generated data are integrated into the selected model to refine prediction and redirect experimental strategies.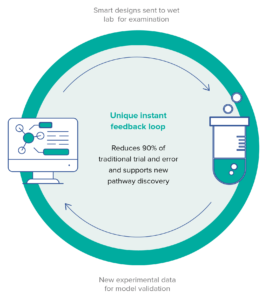 After each iteration of the Strain Development phase, we will meet with our client to provide an update on the status of the project and outline our next steps.
      

Tech Transfer
At last – after multiple iterations of the Strain Development phases to optimise the strain and scaling up to desired industrial size, we will deliver the strain to the defined industrial facility. From here, we will work in tangent with your in-house fermentation experts to ensure our strains deliver the yields we have demonstrated in-house. Following the transfer of strains and guidance from our in-house experts, we will provide follow-up services for three months to mitigate any incidents which may occur.
      

Post-project consultancy
Delivering our final strain and helping facilitate the transition to your facility of choice seems like a done deal. However, we do not want to leave our strain without offering maintenance if something goes wrong. Therefore we offer strain management consultancy to ensure if problems occur, we are able to rectify the solution.
And of course, if you are happy with what we have offered and delivered, we are always open for further project discussions.
—
As a client, you are in control of the project and our services are fine-tuned to ensure your demands are met.

Curious to know how we can offer tailored strain engineering solutions for your next R&D project? Contact our Business Developer, Ronja Wabeke at r.wabeke@evbio.tech